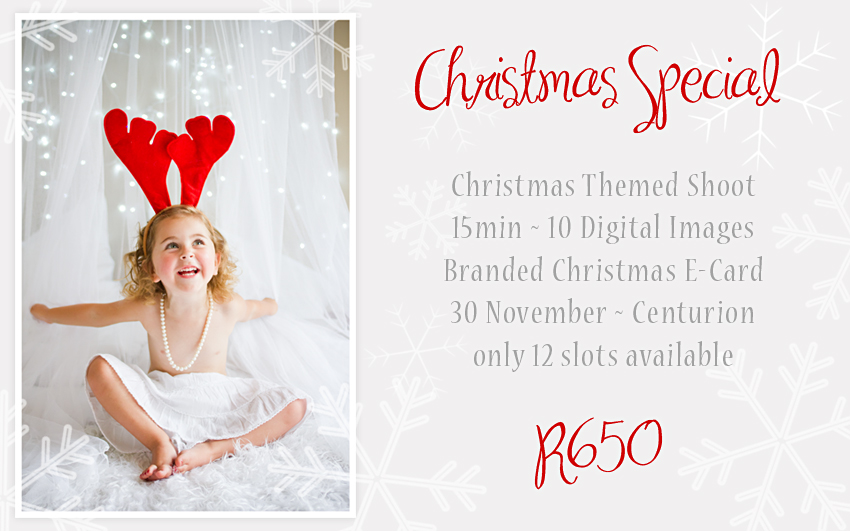 Crazy Christmas Special!
Grab your slot asap by filling in this booking form: http://www.trphoto.co.za/photoshoot-booking-form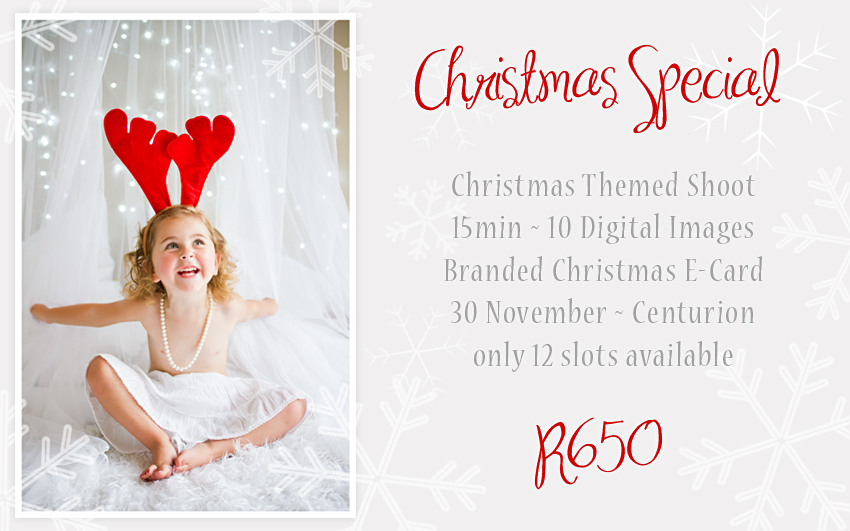 See samples here: http://tinyurl.com/oldb8g7
Terms and Conditions:
• This special can not be used in conjunction with a loyalty program booking.
• Copyright of all images taken during the Christmas Special shoots will remain with Tanya Rudman De Sousa and therefore can be used for promotional purposes online and in print.
• Does not apply to Baby's First Year bookings.
• Does not apply to other discounted shoots or discount coupons or specials.
• Booking Form and Full Payment needs to be done to book your photoshoot. No Shoot will be held without your form and payment.
• Shoot will take place on the 30 November at Eldoglen Estate, Centurion. Map will be supplied once booking is made.
• Shoot is not transferable to any other date or time slot once booked.
• No viewing applied. Images will be provided in a gallery for your selection. Christmas Card add ons will be available
• Postage is included.
• Shoot times are between 12pm and 4pm. You will be able to choose which hour you'd like to have your shoot in. Only 3 slots per hour. It will then be a first come first serve basis.
Comments
comments